Prototyping Once More…
Today, we kept prototyping multiple intake designs for the new game, the one pictured below is an element of a swinging claw design. We also had people working with constant force springs and linear actuation intakes. Just like the last couple of days, the team has been testing out ideas with spare materials.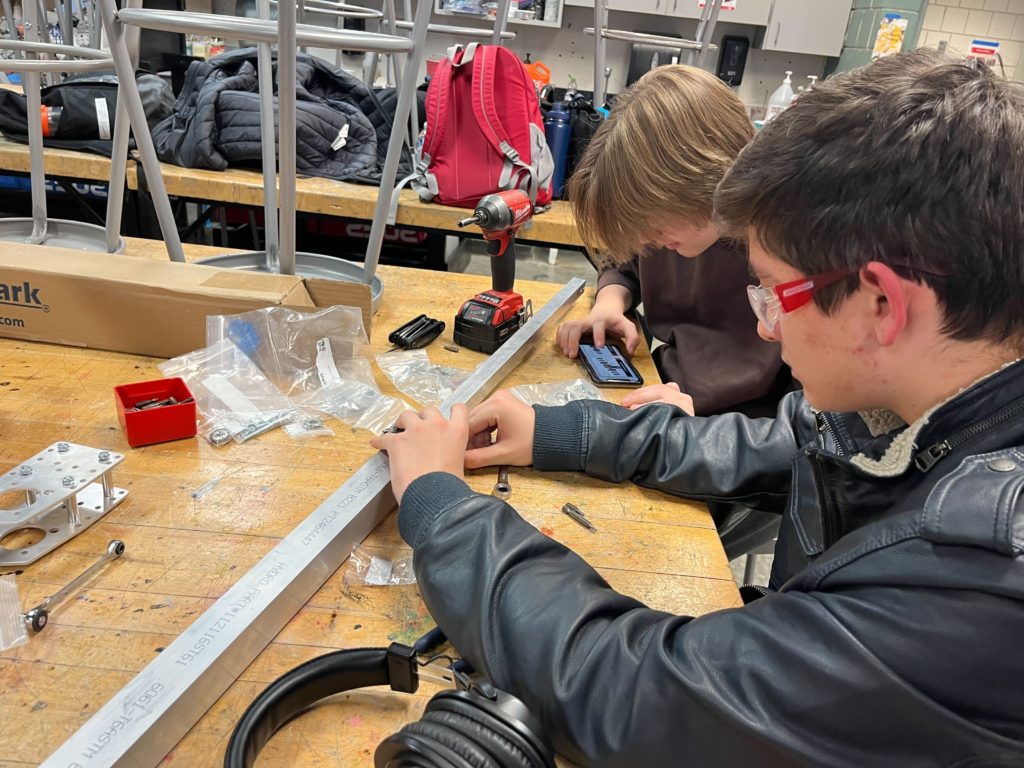 CNC Teaching
We had a more experienced team member show multiple people, new, and old faces alike, the basics of the CNC machine and how to operate it. We are a very fortunate team by having a CNC machine. During this season we are planning on cutting plenty of parts with it.
The team plans to continue prototyping. Talon will be voting on which prototypes we liked the most and deciding on which way we want to move forward.
Stay Connected With Us During The Entire Season!
If you want to stay connected with the team during the entire season. Feel free to check out our social media pages:
---