Authors: Etnik H, Dylan C
Event Summary
On November 5th Talon was finally able to have its biggest fundraiser of the year Robots & Rotini! Below is a summary of pasta, games, and more!
FTC Practice and Demos
All of the Eden Prairie FTC teams came to Robots & Rotini to practice and hone their skills for the competition. The image below shows a custom-made button from one of the 6 FTC teams Talon has mentored for. Every team had a chance to create its own logos and team name. making the night not just for practice, but a fun time where teammates could bond and have a good time. That being said, the teams were able to find some flaws, and strengths of their robots. The flaws were addressed soon after and the strengths were celebrated.
Silent Auction, Games, and Face Painting
A major part of the event was the silent auction, where the team was able to collect generous donations from families and local stores. There were various items for sale, ranging from gift cards to arranged gift baskets. The auction was a very exciting experience for everyone who attended as there were plenty of bidding wars that took place. Our fundraising team is quite ecstatic that it performed so well.
In addition to, the silent auction, the team had multiple-yard games and face painting. All of which was quite fun, especially with the pasta. Families got to see what their students have been up to this past season, and the students were able o show off their accomplishments. Overall a great event for everyone who was invited.
FRC Demo
The FRC Demo was a great success. All of the FTC teams had fun shooting hoops while Cerberus was on. This was quite a show for the participants of robots and rotini, especially the families who perhaps haven't seen the robot in action before.
Thank You!
The entire event was loads of fun. Many kids got to have their faces painted and play games while older members got to spectate our previous season's accomplishments. Robots and rotini could not have been made possible without all of the donations that took place. Numerous companies and families chipped in to make the night awesome. In addition to all the support, The South Commons was packed throughout the entire night. A special thanks to everyone who helped out, the event couldn't have been possible without our communities support!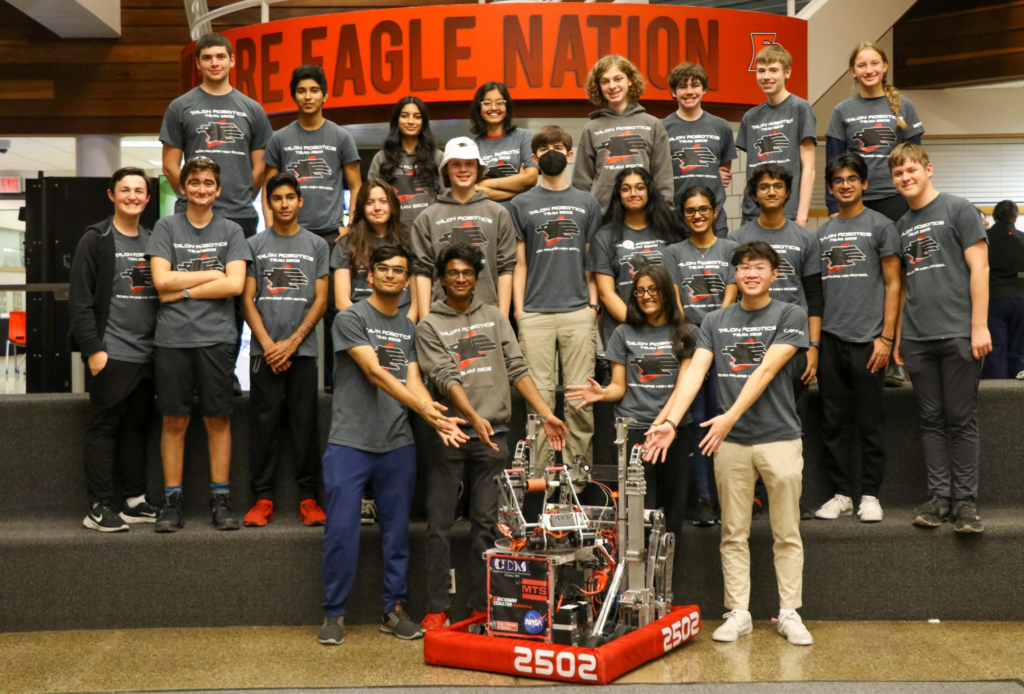 Stay Connected With Us During The Entire Season!
If you want to stay connected with the team during the entire season. Feel free to check out our social media pages:
---