Event Summary
Business meetings
On Monday the 7th, Talon decided to add a second open room for each week. From now the team will be having two open rooms per week until the season begins. Today the team got a lot done. To start the day off, the team had its weekly marketing meeting. At the meeting, the subteam worked on finding new sponsors and creating new templates for this season. After the media subteam had its legendary bi-weekly meeting, the open room began.
CNC, CAD, and Demo Bots Updates
The goal for the past few rooms have all been quite similar. To start off the team has been working on its new demo bot. Part of the process with the new demo bot is having our newer member work on their CADing skills. With this room, Nolan P was able to practice using our CNC machine by cutting out a few of the pieces he designed.
In addition to Nolan trying the CNC machine, Etknik H and Christian T worked on the general assembly of the demo bot. Etknik worked on building our new swerve drive modules while Christian attached them. The duo made significant progress with Monday's open room as they were able to fully attach 3/4 modules.
Driver's Station
Finally, Timothy M worked very hard on our latest and greatest driver's station. In Monday's open room Timothy finalized the riveting of the frame. As well as the entire frame's structure. On this Friday's open room Timothy hopes to add the final touches to the frame and attach the main top panel.
Summary
The open room was very productive, everyone had a task that they were working on. We most definitely had fun with each other, as there was plenty of candy that kept us moving. 10/10 would build again!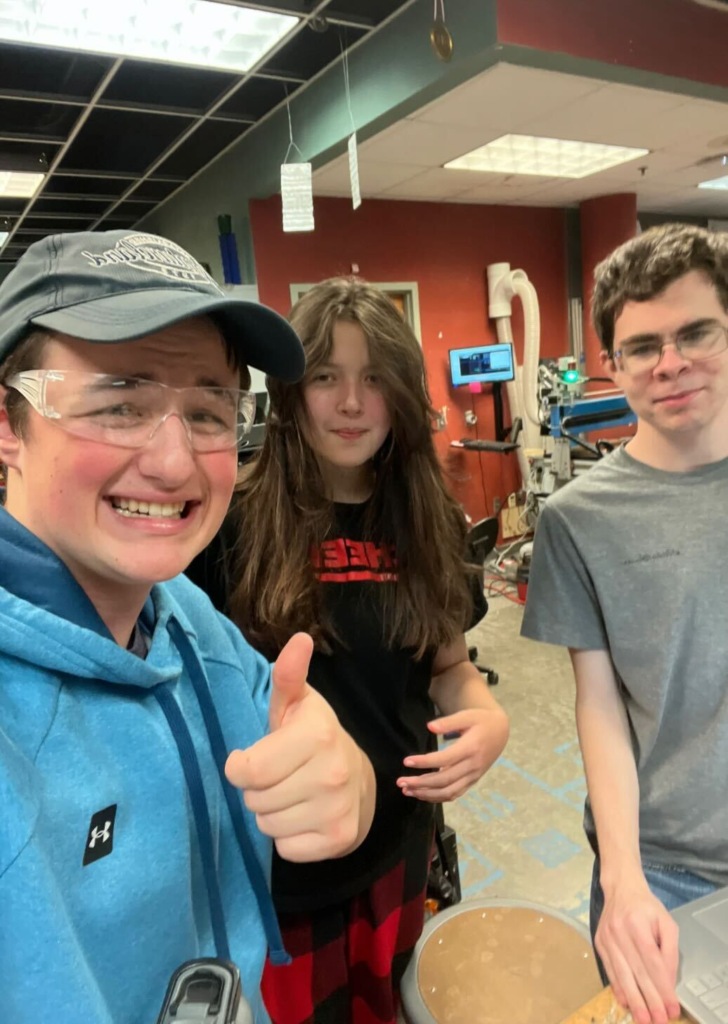 Quote of the day: Violence is the solution – Maddie S.
Stay Connected With Us During The Entire Season!
If you want to stay connected with the team during the entire season. Feel free to check out our social media pages:
---