Author: Yash D
Day Summary
Today was the final day of the FIRST Worlds Championships. For Talon that meant cheering on the other teams. The day started off with Alliance Selections. Unfortunately Talon did not get picked by any other team to be in an alliance. The team still had a very successful competition. We ranked 36th in the Hopper division out of the 75 teams there, 13 of them from different countries.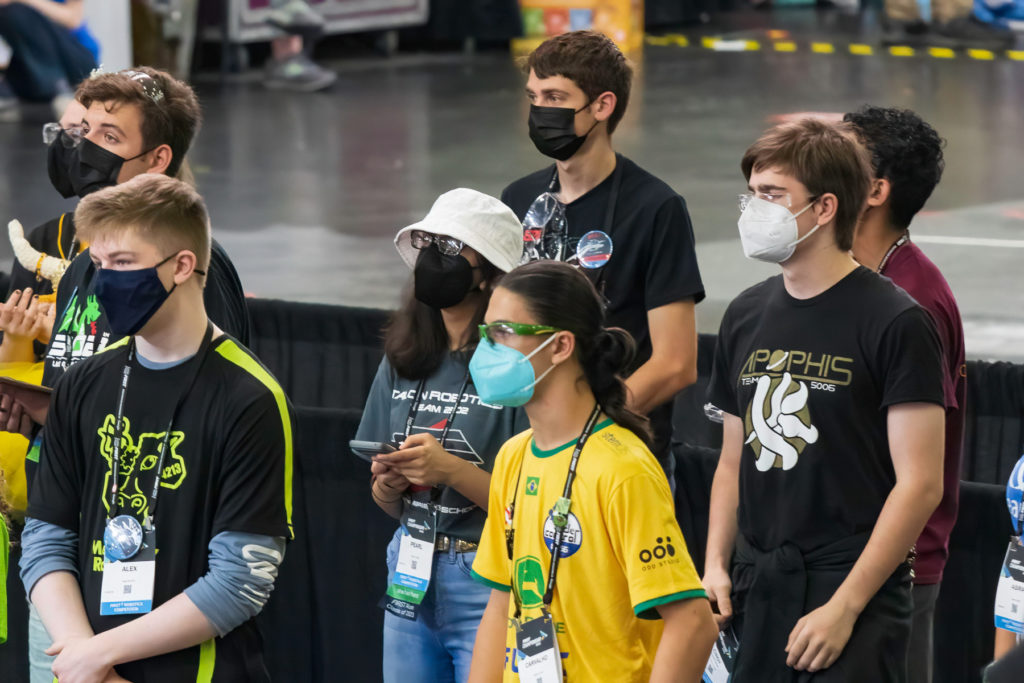 After three entire days of competing it was time for the team to start winding down. We decided to stay and cheer for other Minnesota teams from other divisions. Talon was extremely proud of every Minnesota team for having a wonderful competition. We stayed until finals and watched many different robots compete. We all picked different teams to cheer for, even if they were not from our division.  Everyone got to witness many different high scoring games, some of which had triple traverses.
After the competition, the team was able to enjoy Texas Barbecue, thanks to the generosity of Paul's grandpa. The team had dinner at the park, and then had a fun game of Catch Up with the RoboHawks from Chaska. 
The energetic members of the team decided to go to the pool while the rest went to sleep right away. Everyone ended their day at different times, but nonetheless everyone had fun.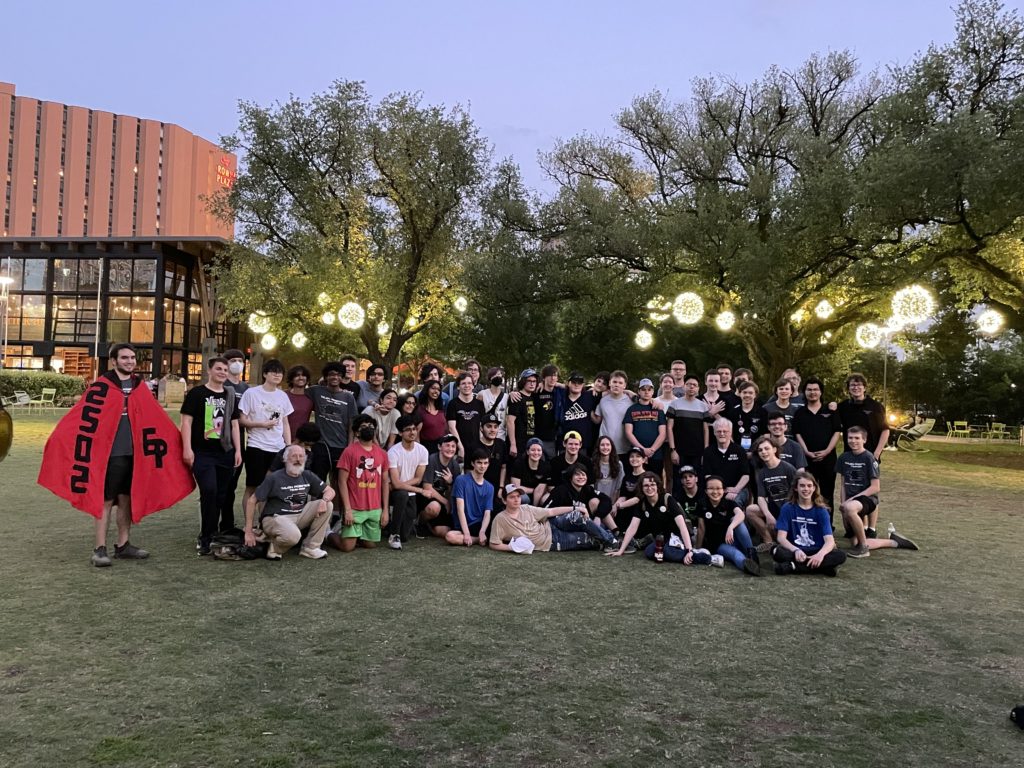 Overall the final day was a good day for the team to sit back and relax. The team had a lot of fun and a lot of enjoyment. On Sunday the team will be traveling back to Minnesota in different groups.
Stay Connected With Us During The Season!
If you want to stay connected with the team during the entire season. Feel free to check out our social media: