Authors: Vedanth J, Dylan C
Day Summary
Today was the first day of the FIRST Robotics World Championship in Houston, Texas. We went to Houston in two separate groups. The smaller of the two was the drive team who went on a shorter flight as they needed to arrive in Houston as fast as possible. Everyone was able to travel safely as the team had a buddy system for the entire day. After the larger group landed, the team was able to gather everyone's belongings and reach the bus on time.
Once everyone was onboard the bus, Talon set off to the venue as it was time for the team's first and only practice match. Everyone was super excited for the practice match and reuniting with the other group. Once the larger group reached the venue everyone split into small groups for pit scouting, fixing the robot in the pits, and for a Chairman's meeting.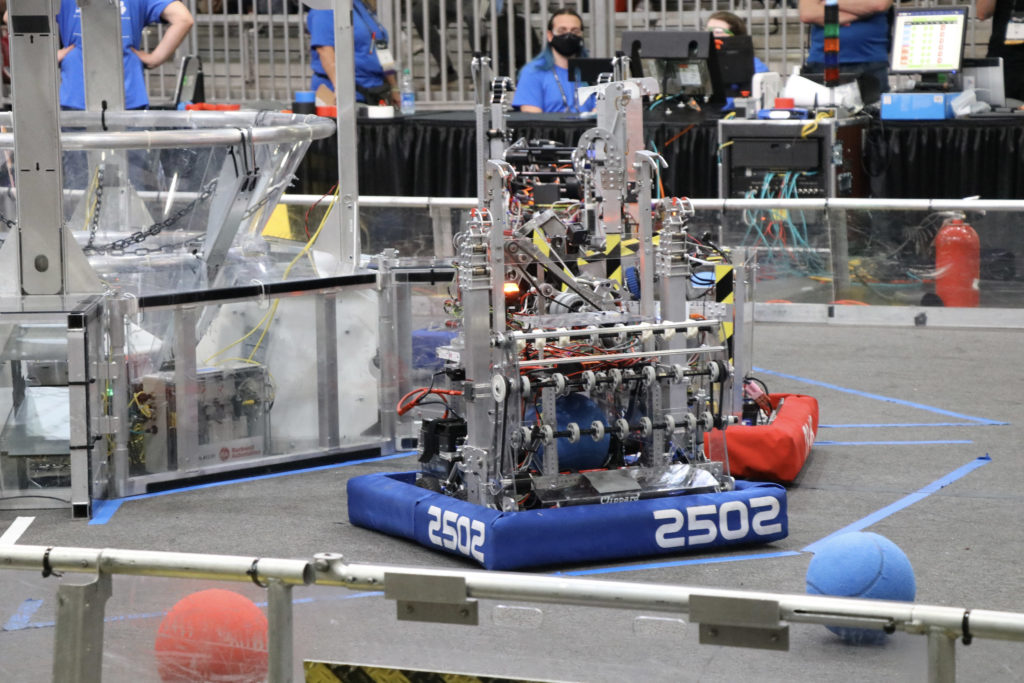 Practice Match 1
During our practice match, Cerberus had a shaky start. Our robot was was able to shoot in three balls in the first fifteen seconds of the match but during tele-op we had an issue with the battery leads (fixed now) which stalled us for most of the match. Though we lost the match, we were still able to climb to the traversal rung at the end of the match. The team did end up losing the match, but our drivers were able to test out a traversal climb. Over the next few days, the team will be competing against other teams to become World Champion.
Team Updates
If you are a team member be sure to get your breakfast in as it starts at 6 AM. The entire team will be leaving with the bus at 7:30 AM. Be sure to get plenty of sleep and enjoy yourself at the event. No matter what, be sure to stay in groups as the event is very busy and large.
Stay Connected With Us During The Season!
If you want to stay connected with the team during the entire season. Feel free to check out our social media: