Authors: Dylan Curry,
Rapid React
Today on January 8th Talon robotics joined thousands of other teams on watching this years game reveal. We all gather together to have a pancake breakfast where we would wait for First to reveal this years game on twitch. As we watched on twitch we were very excited for the new challenge. Once the game was revealed everyone was very excited, this years game was very different. Rapid React is a mixture from games years past which will require us to include new and old designs on our robot. To get a better idea of the rules and requirements it is recommended that everyone read the games manual on the first website.
Rapid React involves three different phases which you can see here on the First Robotics Youtube Channel:
After The Reveal
Everyone was very excited to get to work so, we all broke into small groups and discussed different ways to solve this year's challenges. During this time the Media team took team photos so expect to see the website with a newer look in the coming days. We also a had pizza lunch after the small groups which made the entire kickoff a good day. During the end of the day we had a design meeting with the entire team. At the meeting many students were able to put their input in on the robot and what they wanted to see for the season. Overall the kickoff event was a fun way for the entire team to start off the new season.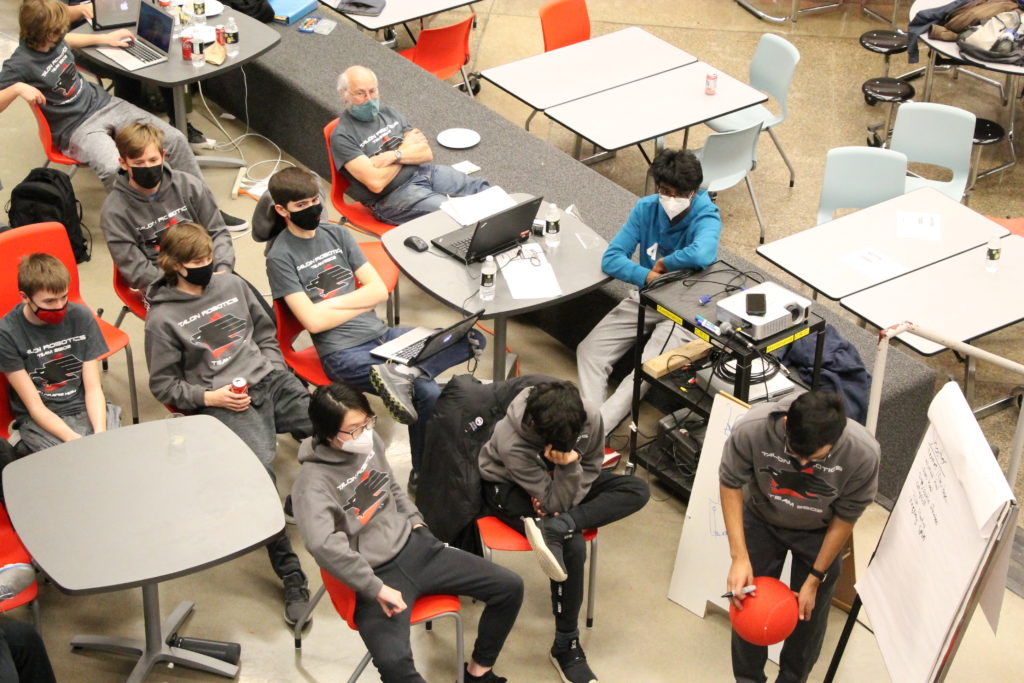 Stay Connected With Us During The Season!
If you want to stay connected with the team during the entire season feel free to check out our social media.
Tik-Tok: https://www.tiktok.com/@frc2502?
Instagram: https://www.instagram.com/ephs.robotics/?utm_medium=copy_link
Twitter: @FRC2502