Northern Lights
Over the weekend of March 4-7, we competed in our first regional of the year, Northern Lights. Our robot ran generally smoothly, with a few small mechanical issues throughout the tournament. We ended up being captain of the 4th alliance and competed in the elimination rounds along with 1259, Paradigm Shift, and 7530, Brotherhood of Steel. While we lost in semifinals due to climbs, we managed to hold the high score of the tournament with 219 points.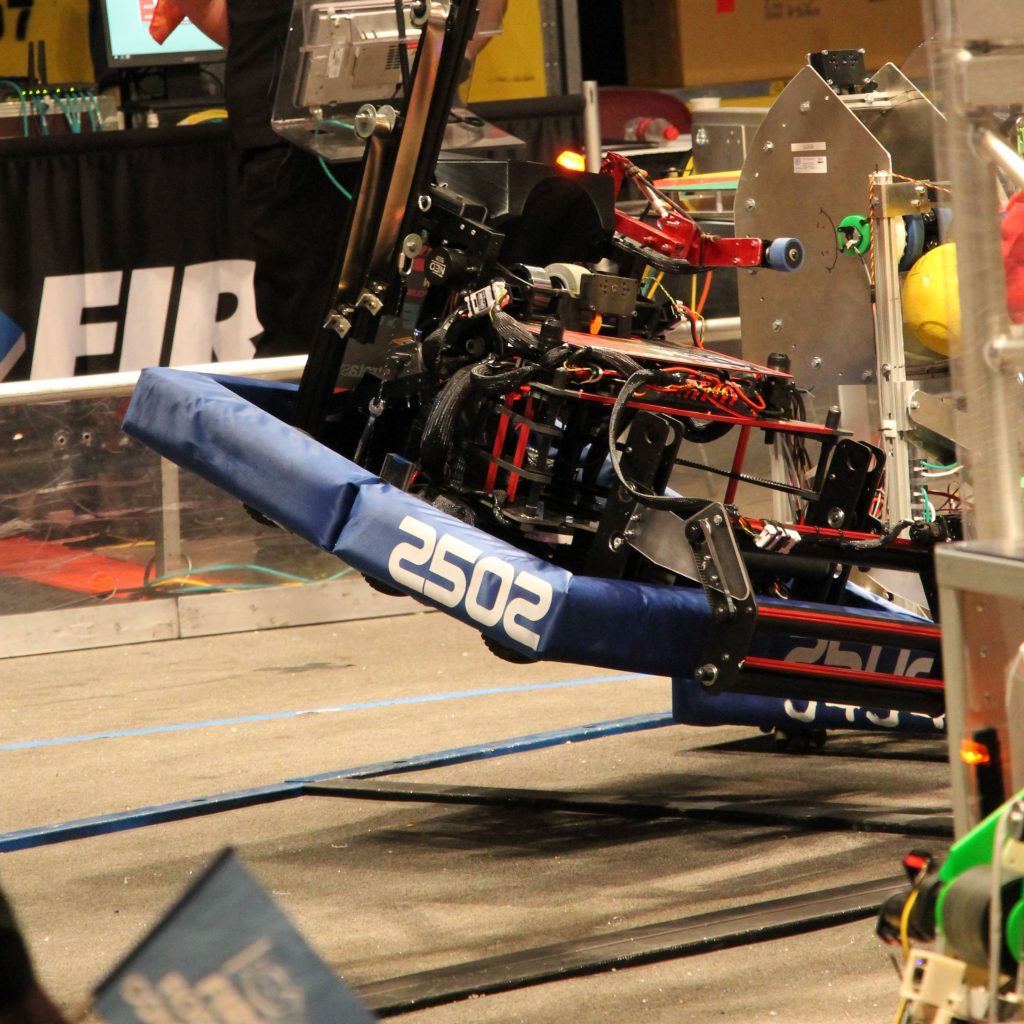 Week Zero
Our annual week zero event was Sunday, February 16th. This event was a success, with around 20 teams and 30 total matches played. This success was largely due to our numerous volunteers, both students and mentors from many teams.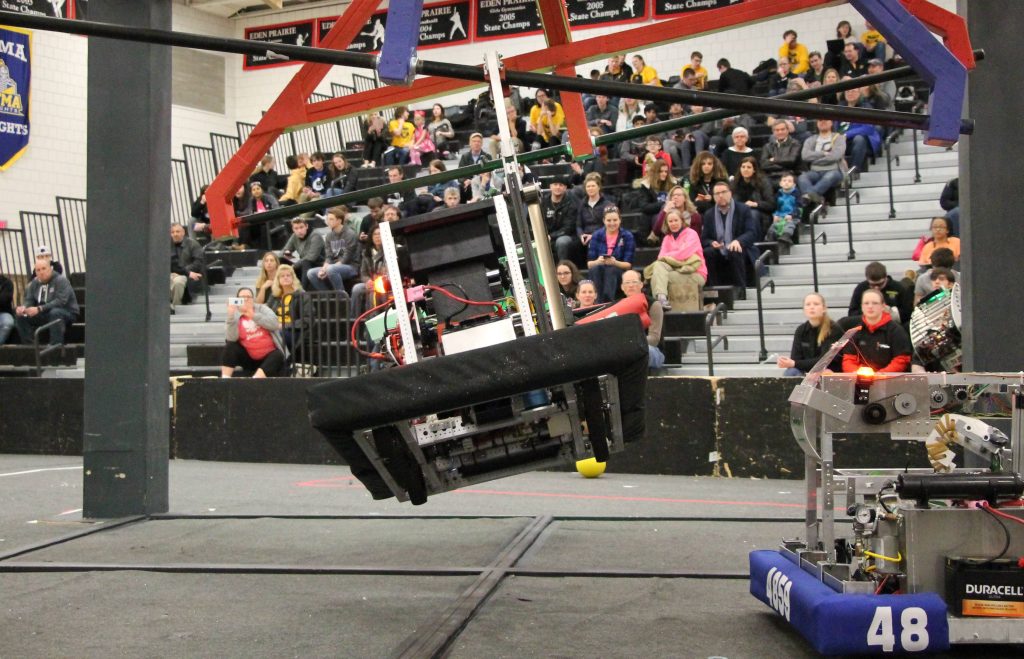 Chipotle Fundraiser
Our Chipotle fundraiser was Monday, February 10th. A large number of people ate at Chipotle to support Talon during this event.
Kickoff
We met for the 2020 FIRST infinite recharge kickoff and watched the game reveal. We then discussed strategies and different designs we would prototype. We will be recording progress for prototypes on our blog.
Bots for Tots
We went to the mall and ran our 2016 robot midnight, along with our FTC teams, to raise toys for the toys for tots organization. Overall the event ran smoothly and we encountered few mechanical issues.
Minne Mini Regional (MMR)
We participated in MMR with our off-season robot. We ranked 3rd overall at the tournament but unfortunately were defeated in semi-finals.
Minnesota Robotics Invitational (MRI)
We participated in MRI with both of our robots. The event was a success for letting rookies gain experience with competition. You can see our matches here.