Event Summaries
On Friday the 16th the team had another usual open room. Below is a summary of the entire evening along with a bonus segment on a South-West Hub meeting the team had on the 18th.
Open-Room
Impact Presenters Interview
Open room was quite busy this time around, to start off the team had multiple rounds of interviews for its Impact award presenters. Every fifteen minutes another team member would be interviewed on their team knowledge. While the interviews aren't over, the team is looking for six presenters who are able to present our impact presentation at our upcoming tournament.
Driver's Station
Throughout the interviews, the team also had its regular building time. During then, the team had its separate projects. Timothy continued work on the new driver's station. During this session, he added support for the mainframe and attached the controllers to the station. The driver station is just nearly ready, the next session will be all about cable management.
Demo Bot Assembly
The demo bot has been a massive project that the team has been working on this off-season. On Friday the team mainly cut out plates with the CNC and assembled the turret. Multiple members got to help out with the project. By the end of the evening, the team was able to partly build the turret and finish cutting most of its prototype plates.
While the demo bot is slowly getting assembled. The team will continue to assemble it throughout the build season as it is an excellent opportunity for new members to learn.
Overall a great evening but a quick one. The team wrapped up somewhat early as the conditions outside continued to worsen. With Kickoff and winter break just around the corner, the team will be having one more open room. After that, the build season will occupy the majority of the team's time.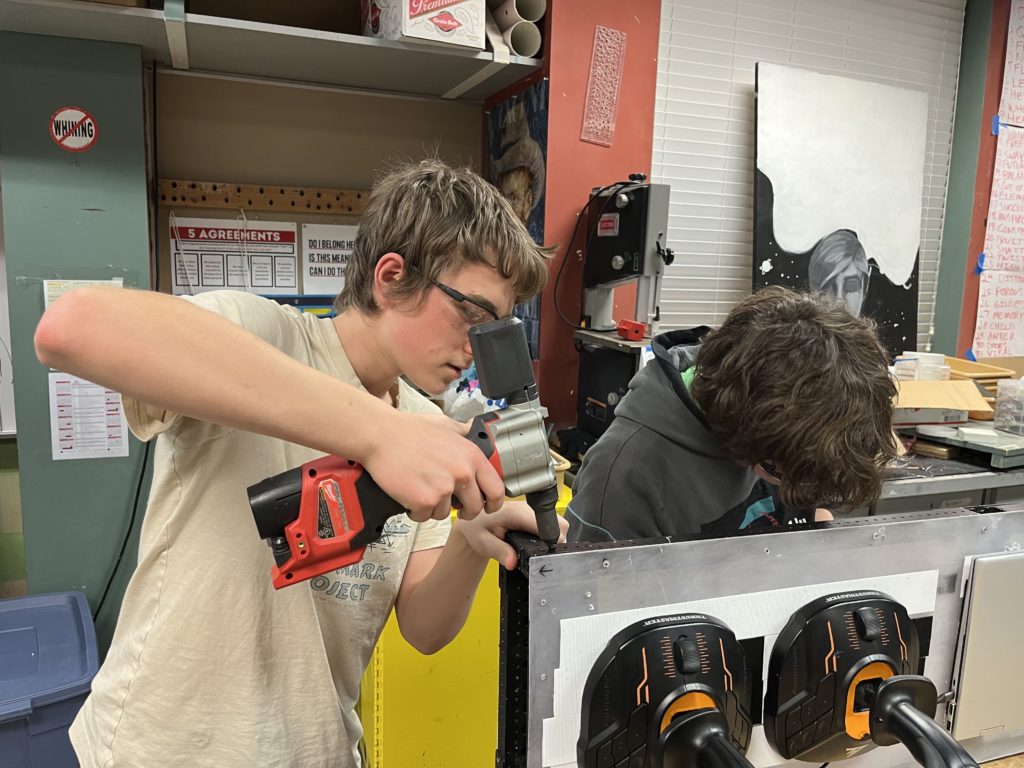 South West Hub
On Sunday the 18th, the team invited the southwest hub teams to our school to have some fun and play dodgeball with us. The entire afternoon was quite fun, Talon and the Stormbots played multiple games of dodgeball. After that, the massive group broke out into duos and played an intense game of elimination. By that point everyone was tired so, we took a water break. To end off the day the team played four innings of kickball and had snacks. Overall a great team builder and a fun day full of games.
Stay Connected With Us During The Entire Season!
If you want to stay connected with the team during the entire season. Feel free to check out our social media pages:
---