Summary Of The Day
Today was quite a day for Talon as we had our practice matches. In total we participated in three main matches and a couple of other test matches. At the main matches we were able to learn a lot from our robot and the game.
In the first match we had a small problem with our turret and climber making us unable to do most basic tasks. We later solved the problem just in time for the next match.
The second match got interesting for us as we had everything in a working order. Unfortunately our team did lose but were able to climb to the second bar and score points in tele-op and the autonomous phases.
In our final matchup of the day we were very successful. We scored one ball in the autonomous phase and another five in the tele-op phase. We were also able to climb to the second bar which won us that match.
Finally we have our test matches. Most of the team went back to the hotel as the day was ending, so most of us were not there to experience us. The robot performed well during these matches, so It is currently in a good shape thanks to our pit crew and drive team.
The pit crew and Drive team performed very well today, especially with the fact that some of us haven't been to many events. Compared to other teams our driving is at a good standard. Our pit crew are also very talented with the robot as we have had a long time with it.
Tomorrow we have our actual matches. The scouting team was able to complete all of their scouting in the pits. We also scouted in the stands throughout the day.
Everyone here is very excited for the day and we hope that you are too. As of now the robot is in a very good condition so we are ready for every matchup that is thrown at us.
Below you will see the third match that was taped by our own team member Issac M. The media team is still working on editing the GoPro footage. As of now we are planning on displaying those videos on Sunday/Monday.
Team Reminders.
If you are not feeling well at anypoint please contact your mentor, They are here to help you.
Breakfast starts tomorrow at 7:00am, and the first group of people will be leaving at 7:45am as the pits open at 8:00am. Do plan your morning accordingly as we do not want to be late to this event.
In case of an emergency follow the instructions that were given at tonight's safety meeting. If you have any questions about safety message Paul  on Slack.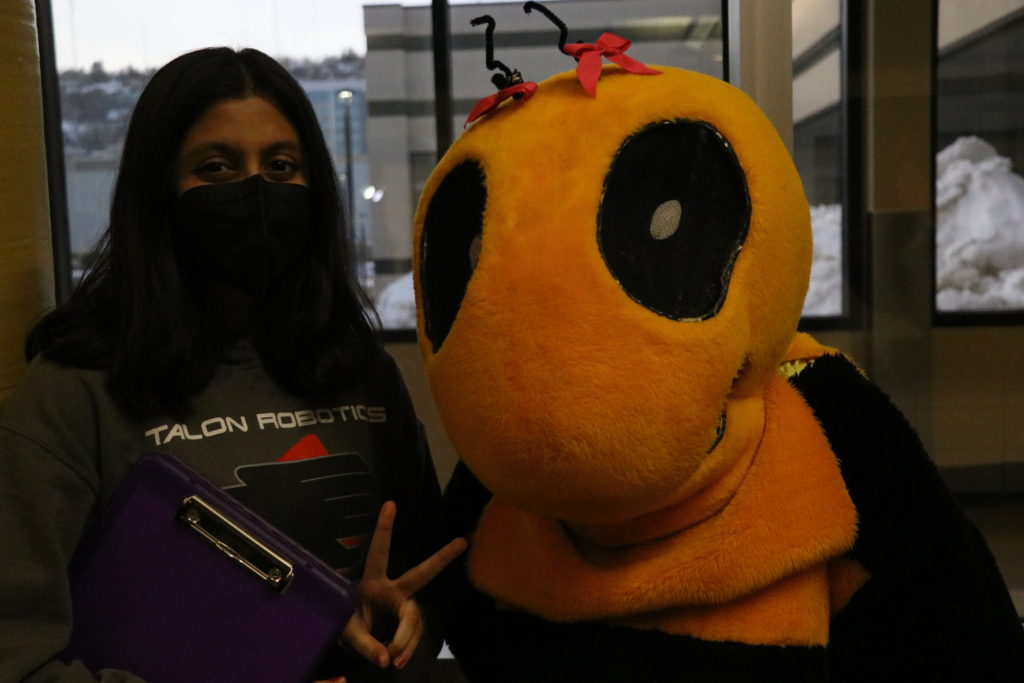 Stay Connected With Us During The Season!
If you want to stay connected with the team during the entire season feel free to check out our social media.