Written By: Manas P, Edited By Trevor K, Dylan C
Event Summary
With the 10,000 Lakes Regional Starting on Thursday, everyone at Talon was ready to see our newly improved robot in action. This post is the second part of a series of three posts dedicated to our success at 10K. Enjoy!
Qualification Matches
Qual 1:
Our team started the day with a spectacular performance, playing in the first game of the tournament. Our newly designed auto did not work perfectly but we still managed to score a cube. Our robot scored multiple cubes and cones, on the higher and lower level. Our teammates were able to dock and engage, winning us the first match. Our team cheered in the stands with our painted 2502 numbers and our newly-made drive team cardboard cutouts.
Qual 2:
We were still tweaking our auto during this match but still managed to score a cube again. We were able to score multiple cones and cubes again, specifically focusing on quick cube placements on the bottom level. We won this game, setting our record 2-0.
Qual 3:
This game was very similar to the last few matches. Our auto still wasn't fully functional but our pit crew was working hard to get it up and running. We mainly focused on cubes in the lower level, like last time. We won this game with a huge margin, 110-36.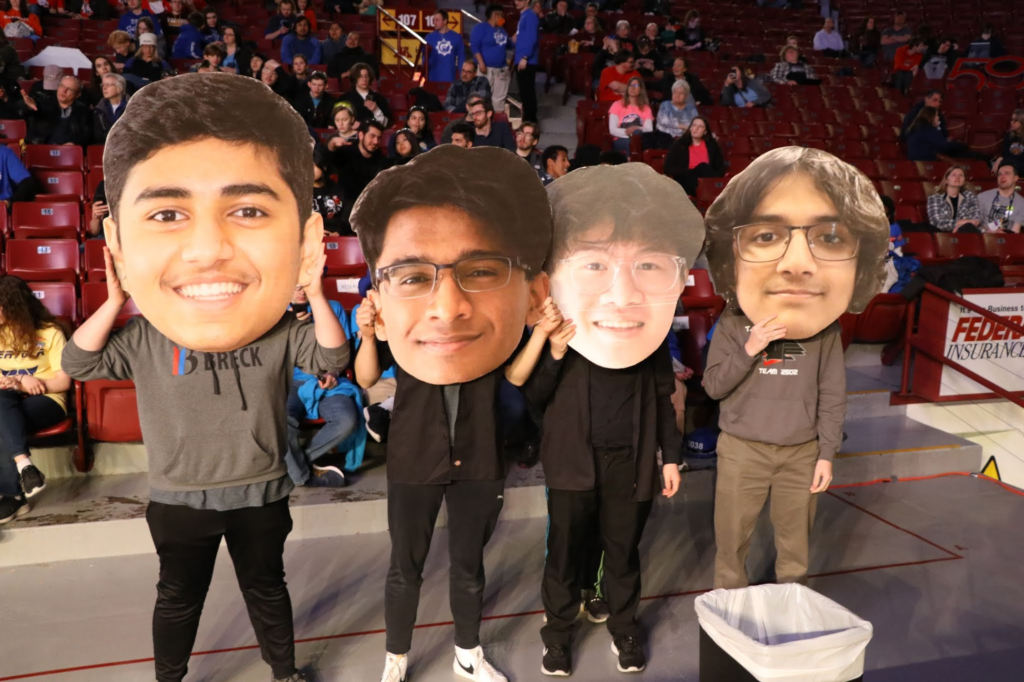 Qual 4:
We used a different auto preset for this match, successfully scoring 1 cube and engaging the platform. This gave us a lead in the game, which we were able to maintain by scoring lots of cones on the upper level. We attempted to dock and engage near the end but unfortunately ran out of time. This game brought our record up to 4-0.
Qual 5: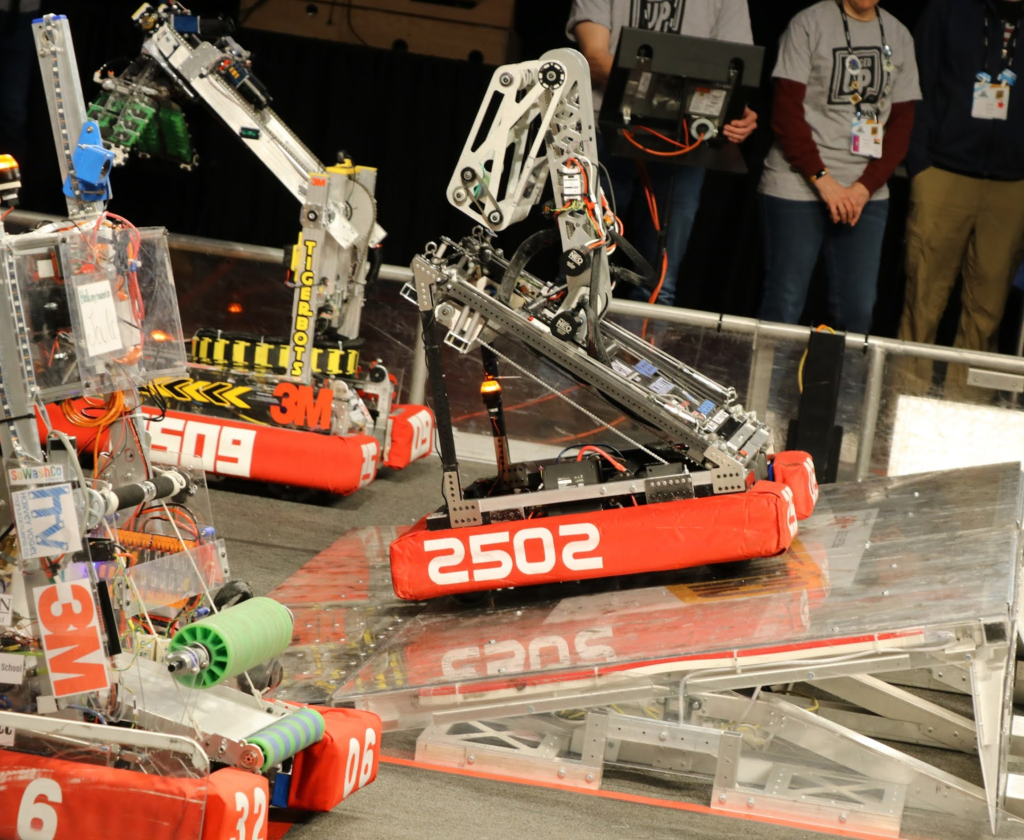 We attempted the same auto as the last match but unfortunately were not able to balance in time. Our robot was able to score a few links with our alliance members by placing cones on the upper level. We attempted to balance near the end but unfortunately were not able to, like last time. We still managed to win, giving our team an impressive record of 5-0.
Qual 6:
During our auto, we scored a cube but ran out of time again for balancing. We were doing fine until suddenly our robot collided with an edge. Our bumper came off and we were unable to do anything for the rest of the game. The match happened to be our first loss of the day.
Qual 7:
This was our last qualification match of the day. We were able to dock and engage We were able to score many cubes and cones like always but unfortunately that was not enough and we ended our day with a loss. After a long day of being in the pits, competing in matches, and pit scouting, everyone loaded up the bus and went back to the high school.

Impact Presentation
Our Impact presenters also presented our presentation in hopes of winning the prestigious Impact award. After a lot of practice and hard work preparing, they did a great job presenting!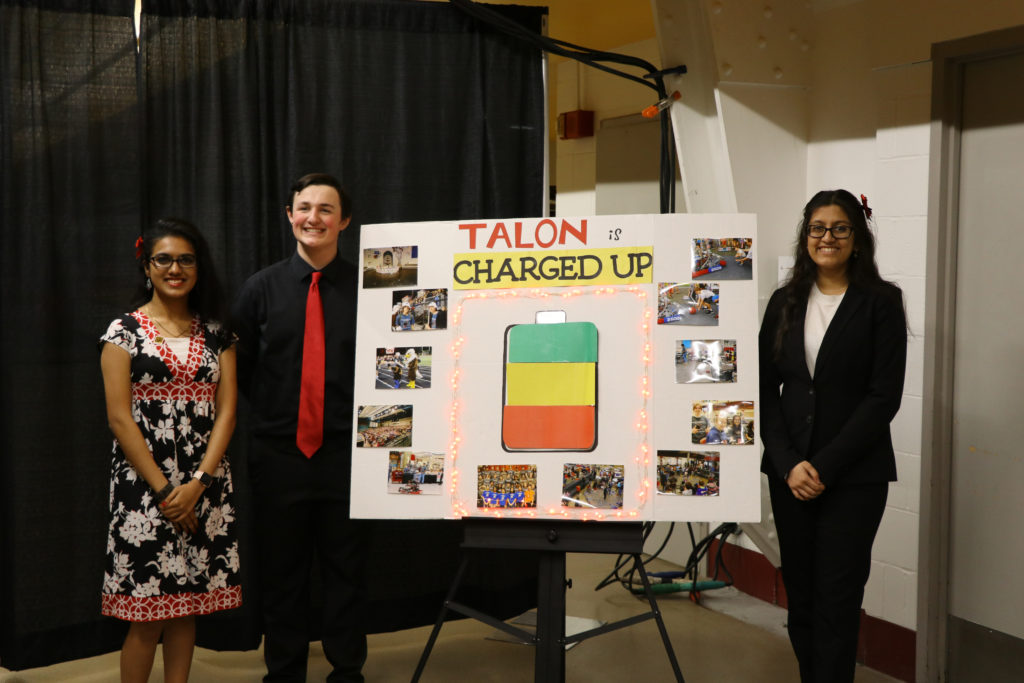 Afterward, our team hosted a potluck and discussed strategy. Our team had a very productive discussion and everyone had a lot of fun!
Stay Connected With Us During The Entire Season!
If you want to stay connected with the team during the entire season. Feel free to check out our social media pages:
---