Open-Room Updates
Author: Allen A
Today was our first open room of the 2023 robotics season. We had many good ideas for prototypes from kickoff and were excited to build them. Today we made several of those prototypes come to life. In addition to this, we practiced driving our demo robot. We were able to make much progress on our robot and are looking forward to this season of FIRST!
Prototypes
We started work on numerous prototypes for our 2023 season robot. We constructed a prototype for a grabber-type intake that will be able to collect both fallen cones and cubes.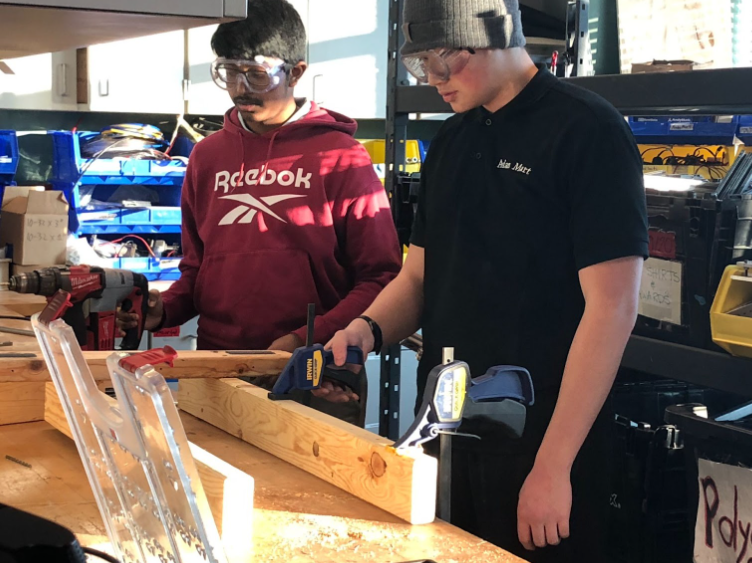 We also worked on another 180° rotating elevator arm that is mainly completed. Although these prototypes are not complete, they give us a rough idea of how our robot will function. In addition to this, we constructed a rough prototype of a frame for our robot. We cut out some parts for our prototypes using the CNC machine, which we used many times. Fortunately, many people showed up today to help out so the team has been quickly experimenting with all of its ideas.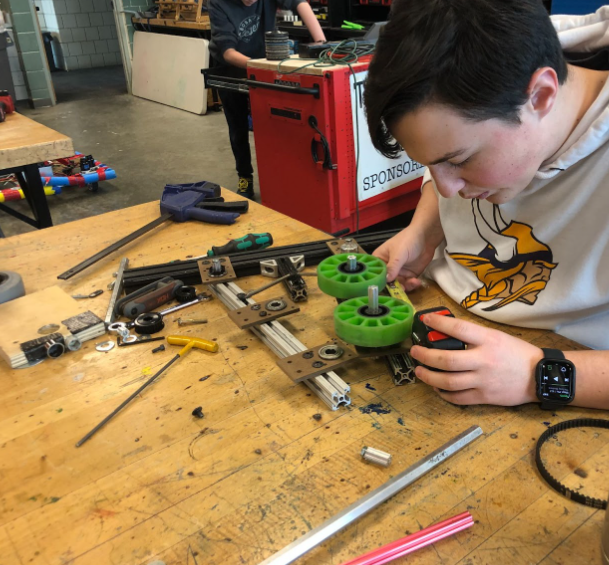 Demo Bot Driving
Today, we also started practicing with our demo bot. Multiple team members practiced driving throughout the open room Since we decided at the kickoff meeting that we were going to need more accurate driving, we practiced driving around in the room with obstacles all in hopes of training a new generation of drivers.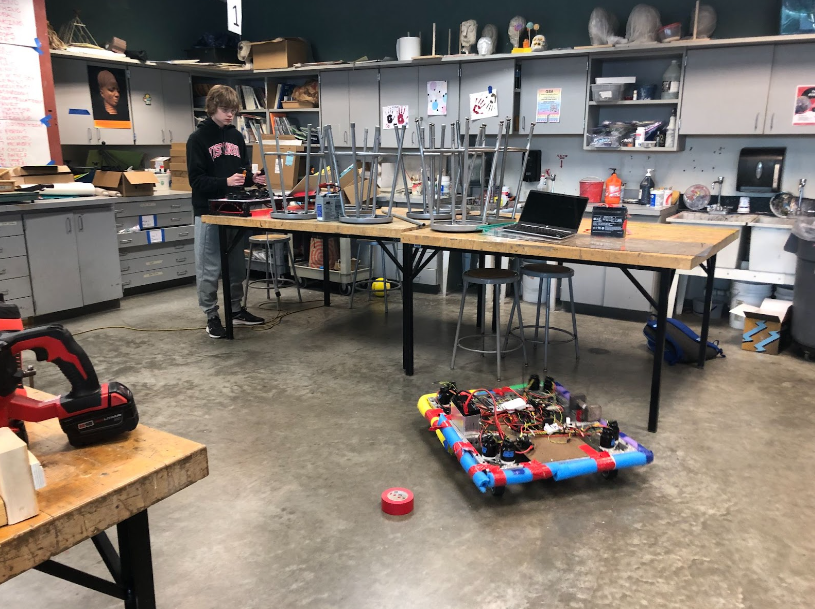 Today was a great start to the next eight weeks ahead. The Vikings game entertained us during the downtime, and we got plenty of prototypes started. In the next week, we hope to test out the game pieces more and attempt different types of intakes.
Stay Connected With Us During The Entire Season!
If you want to stay connected with the team during the entire season. Feel free to check out our social media pages:
---