Millions of people gather around for the annual Minnesota State fair. This year, Talon participated in two of the twelve days of the fair. Talon participated in this fair continuing the rich tradition of inspiring people with FIRST and robotics. People were thrilled to see our robot perform. The team was humbled to win the FIRST mechanical competition at the State Fair.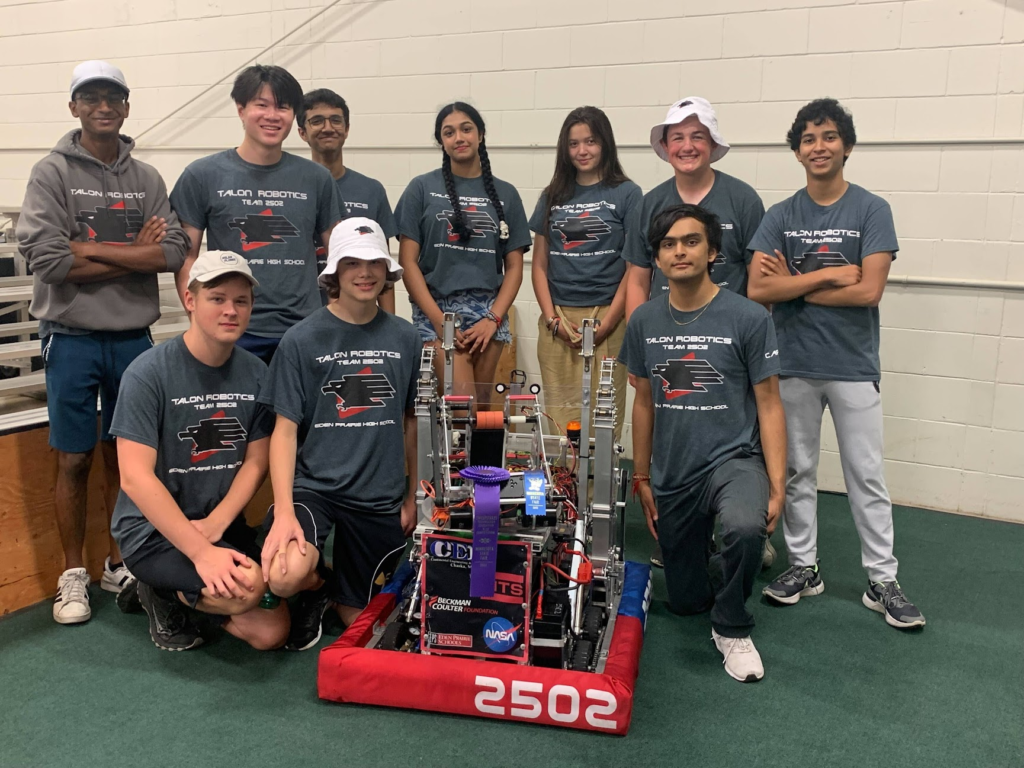 Our demos were always fully packed with people.  The stands were crowded with those walking by. Everyone's overwhelming gratitude inspired Talon to keep working hard and making great robots. Talon was joined by the MillerBots and the FireBears at the fair.
Talon also had the opportunity to be a part of an energetic parade. The parade went around the state fair and the team got to wave the flag and meet with many people in the audience. Talon was exhilarated to see and listen to the band performing at the parade. Everyone in our team forgot about how tired we felt after attending such an energetic parade.
Along with presenting and demoing our robot, the team also had a lot of fun at the state fair. In between the demos and the parade the team would go out in groups to buy things from the international bazaar and get all sorts of food. From drinking a questionable amount of milk to standing in a queue for hours just to get cookies, it is safe to say that the team created a lot of memories. By dusk, the day finally came to an end with everyone on the team tired from all the fun they had that day.
Stay Connected With Us During The Entire Season!
If you want to stay connected with the team during the entire season. Feel free to check out our social media pages:
---