Authors: Yash D, Dylan C
Open-Room Updates
Today was the last Saturday before the world championship in Houston. Today was all about fine tuning our robot. The team mostly worked on fixing our autonomous code, and finetuning our intake.The entire open-room was a great time for the team to get some much needed practice in. Below is a more detailed summary of everything we did today:
The team started out the open-room by fixing our autonomous program. After all at 10K the team was having lots of trouble with our four ball auto. The team started out by precisely measuring our field and figuring out exactly where everything should go. The work seemed to pay off, because our auto improved significantly within the span of a day.
Two students today worked on printing new logoed shirt buttons. They are not finished yet, but the team will be handing these out at worlds. Talon is hoping to spread its name around at worlds.
The team had its scouting meeting today. Everyone who attended started planning out our team's strategy for the event. The team is planning on scouting many teams before we get to Houston as we will not have much time to pit-scout.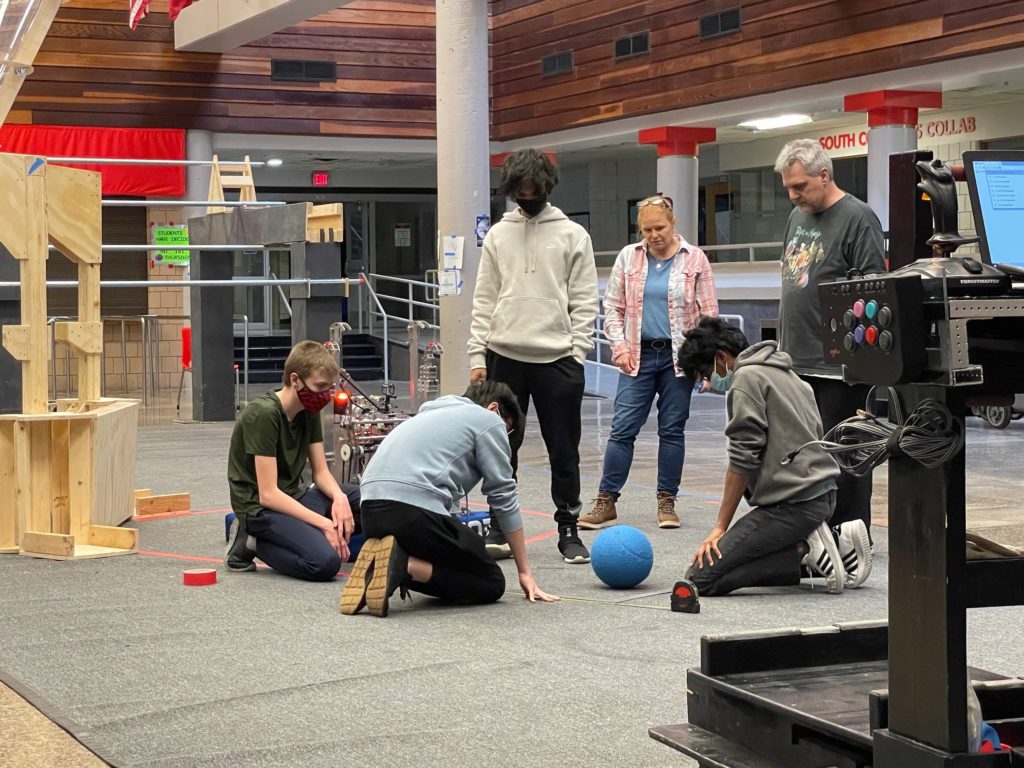 Overall the day was quite eventful as our robot did get some significant changes. Everyone is very excited for worlds. The team is planning on packing its trailer on Monday as our driver has a long journey ahead.
Stay Connected With Us During The Season!
If you want to stay connected with the team during the entire season. Feel free to check out our social media: