Authors: Kenny Nguyen, Dylan Curry
Prototypes
Today talon members were successfully able to make a prototype climber that could hang and pull itself up into a parallel position as it would climb the bars. Although unfinished the design so far appears to work smoothly.
The Climber Prototype 1 uses pistons to help elevate the hook to grab onto the bar and allows the bot to maneuver from bar to bar. The hook itself will work like an extending toy boxing glove. The hook will extend out and grab the bar using pistons to attach the bot onto the bar.
Intake
The group was in the process of 2 intake prototypes so far as you may know from our previous post,
The active intake that uses the "4–bar" method
And the soon to be complete linear intake which uses multiple powerbelts to convey the large game pieces.
Working on the new intake prototype.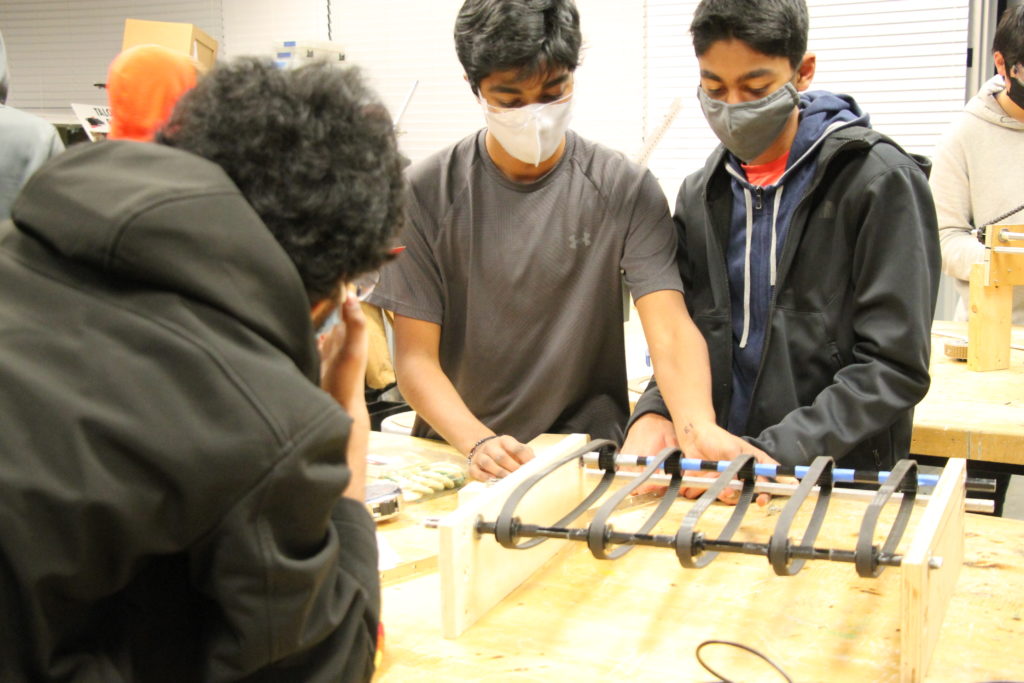 Uses multiple Powerbelts to convey the large game pieces.
Repairing the Competition bot
During our last tournament at "Minne Mini" our intake for our competition bot, "Orion" was heavily damaged. The active intake snapped off and Orion was stuck playing defense for the rest of the match.
The mount was split in half and one shaft was bent.
Today multiple members got together to replace the broken and missing pieces and were successfully able to repair the intake together.
Later the intake was mounted back onto Orion.
Stay Connected With Us During The Season!
If you want to stay connected with the team during the entire season feel free to check out our social media.
Tik-Tok: https://www.tiktok.com/@frc2502?
Instagram: https://www.instagram.com/ephs.robotics/?utm_medium=copy_link
Twitter: @FRC2502